Drawing Stitches Sampler, Dropcloth Samplers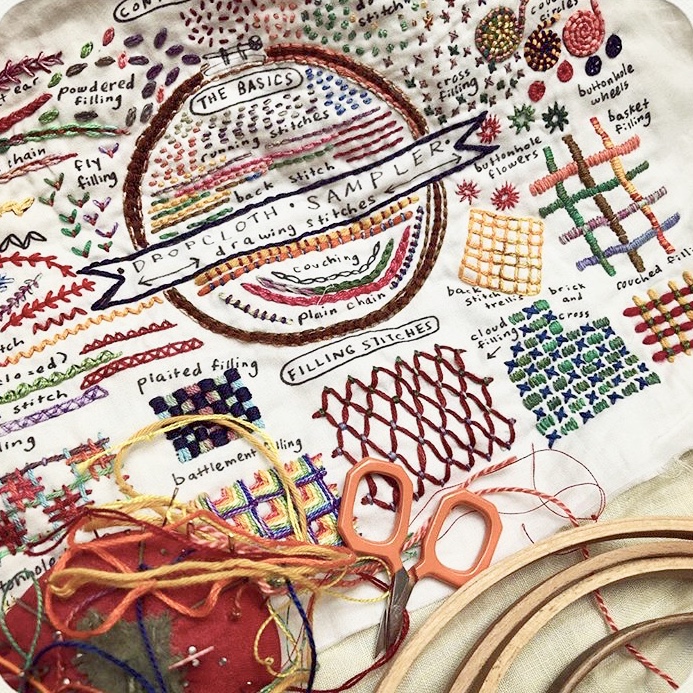 Drawing Stitches Sampler, Dropcloth Samplers
Rebecca's Drawing Stitches Sampler is hand drawn and printed on cotton in permanent ink with helpful how-to notes. It arrives ready to stitch with basic instructions inside! (Please note that this item is not embroidered, but ready to be embroidered by YOU. The pictures show one way to fill in the design, but you can choose whatever colors/threads you like) You can then proudly display your handy work in a frame, or sew it into something fun!

This sampler is 13 x 10"

Please note: This is a printed embroidery sampler; it arrives ready to hoop and stitch yourself. Perfect for all ages, floss sold separately.
sold out