Color Wheel Sampler, Dropcloth Samplers from Rebecca Ringquist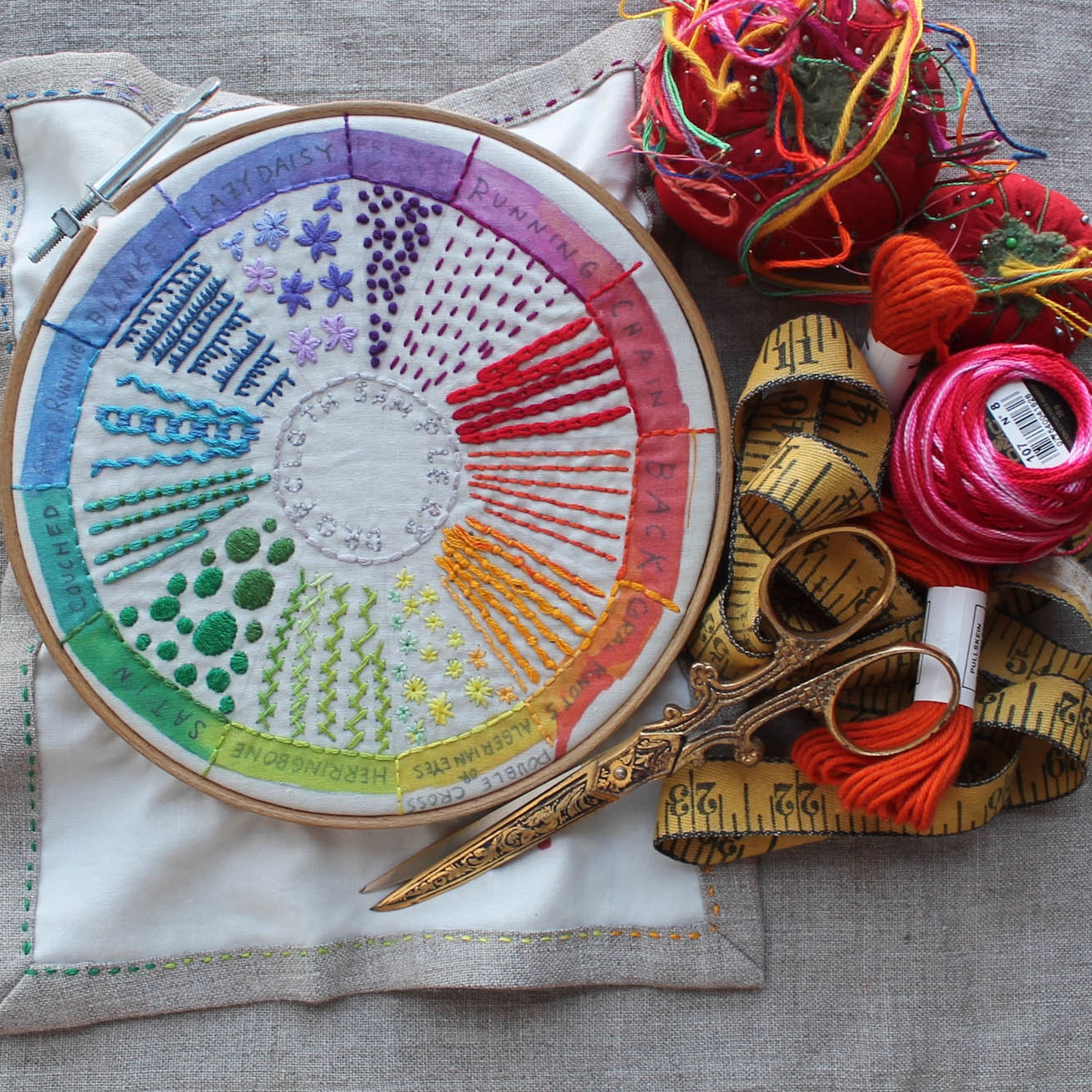 Color Wheel Sampler, Dropcloth Samplers from Rebecca Ringquist
This is such a fun intro to embroidery or an enjoyable refresh if it's been a while! Rebecca's Color Wheel Embroidery Sampler comes printed on simple cotton, with helpful how-to notes and ready for you to begin stitching. You can then proudly display your handy work in a frame, or sew it in to something fun!
This Color Wheel Sampler is designed with twelve different stitches- one for each segment of the wheel. Pick out twelve co-ordinating colors and you'll be on your way. Your finished sampler will serve as a great reference for future projects. Printed Sampler is approximately 7" x 9".

Please note: This is a printed embroidery sampler; it arrives ready to hoop and stitch yourself. Also please note that the orange drip in this design is intentional- it comes on every single copy.
Perfect for all ages, floss sold separately.