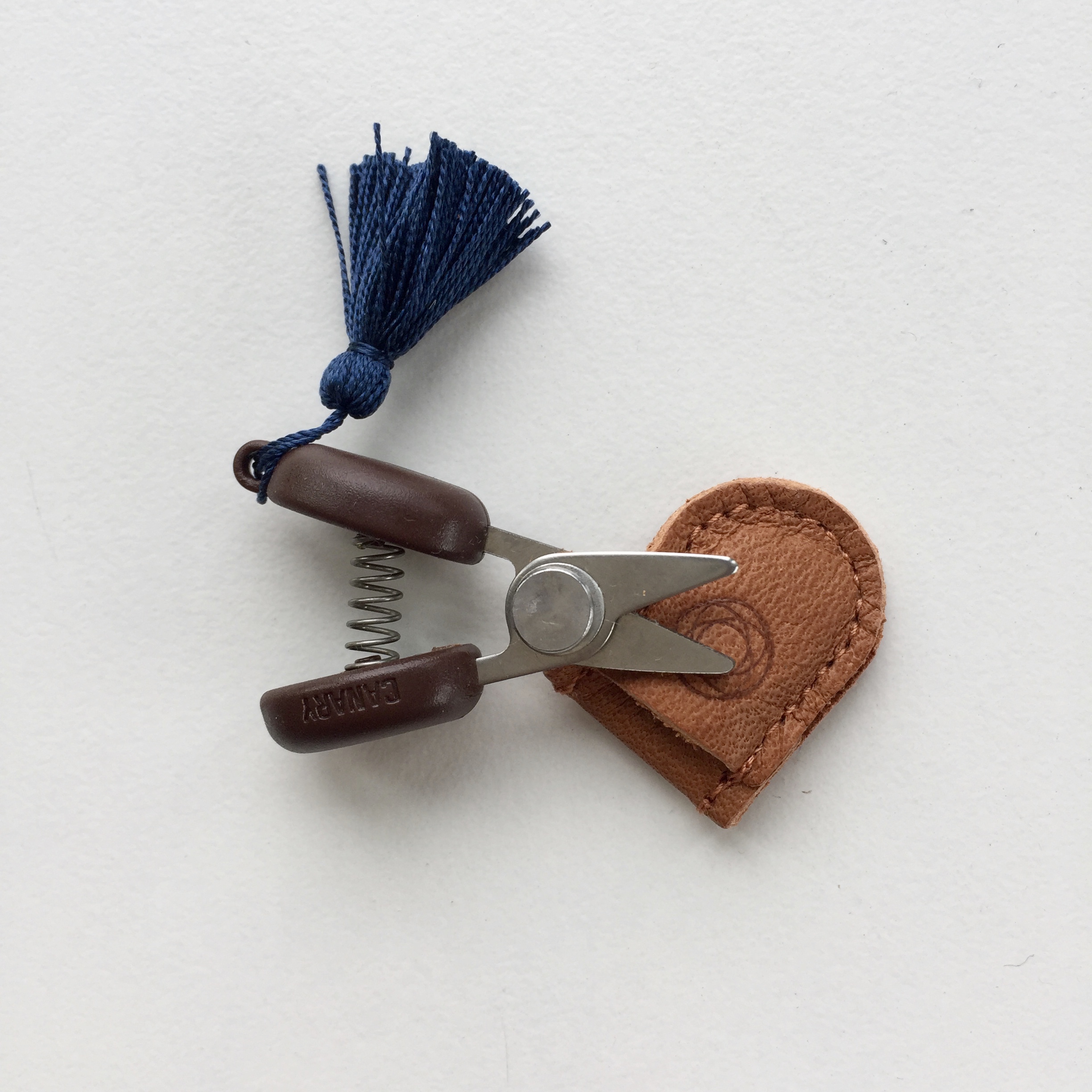 Cohana Mini Scissors
These mini-scissors were created by Hasegawa Cutlery, a manufacturer of edged tools established in 1933 and located in Seki, Gifu Prefecture, Japan's foremost cutlery-making town.

These mini-scissors are the product of a scissors manufacturer's pride; time-tested. reliable craftsmanship; inventive ideas; and the production technology that forms their foundation.

The cases for these scissors are made from high-quality, genuine leather. Even when placed in a pencil case, purse, or drawstring pouch, they can be stored compactly, making them convenient for carrying.
Tassel color varies.
sold out