Sand & Chestnut Bumblebee Embroidery Kit, i heart stitch art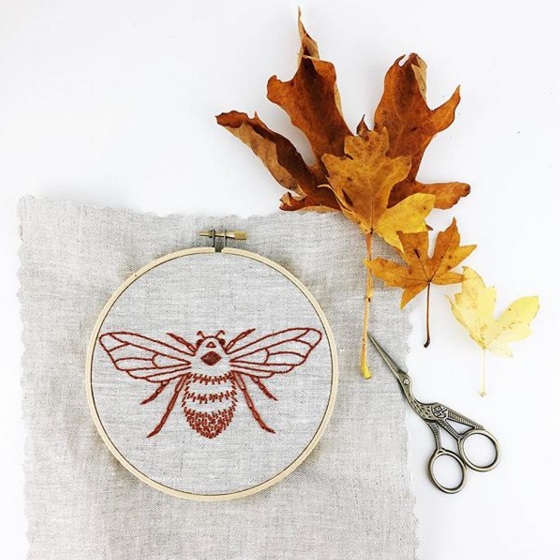 Sand & Chestnut Bumblebee Embroidery Kit, i heart stitch art
This embroidery kit features a bumblebee design on gorgeous natural linen. This complete kit contains everything you need to get started!

Your kit will contain:

* A natural linen panel, with the pattern printed directly on the fabric (no transfers!)
* A 6" wooden embroidery hoop*
* All the pearl cotton embroidery thread you'll need
* An easy-to-thread, difficult-to-poke-yourself-with needle
* Detailed instructions - including pictures and directions specific to this kit
* Our signature hand-illustrated stitch guide (easy tips on embroidery stitches)
*BONUS: each kit comes with our gift to you - our signature STITCH sampler, designed to help you practice and master the basics in a fun and bright way!

This kit is suitable for an adventurous beginner, or an experienced stitcher!

Fabric measures approximately 10.5" x 9"; bee measures 5.5" x 3".
 
sold out